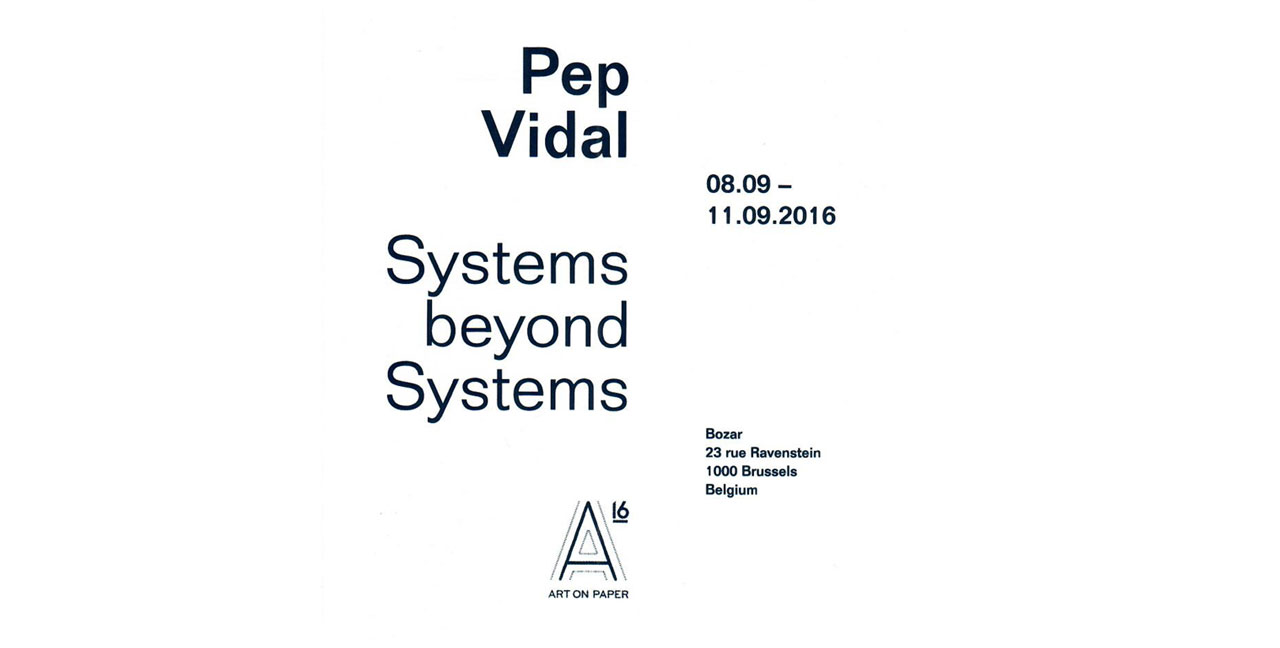 Pep Vidal
On the occasion of the Art on Paper fair it is with great pleasure that the LMNO gallery will exhibit the work of Pep Vidal (Terrassa, Spain, 1980, lives and works in Barcelona).  This work will be shown for the first time in Belgium.
In addition to being one of the most promising young Spanish artists (he recently won a grant given by the prestigious Botín Foundation), Vidal has a Ph.D. in Physics; a unique combination. His work is at the intersection of poetry and the exact sciences which triggered the interest of LMNO for this remarkable work laced with humour.
Pep Vidal designed a unique booth for the event. As LMNO officially opens the day after, Pep Vidal created ?Systems beyond Systems?, a project focusing on the birth of things. The project deals with the beginnings of systems (i.e., you, me, an art gallery, the universe, an idea), the energy they generate and the concurrency of both.
The arrow is the primary symbol Pep Vidal used in the drawings he created for Art on Paper. The arrow has the symbolic representation of causality; it is no wonder the Catalan artist uses this codification if one considers his education in mathematics and physics where the arrow is omnipresent. The circle is also regularly encountered in his work, making a link with the environment and focusing on the over-simplification of the interactions.
Pep Vidal is represented by LMNO and L21 in Madrid. He had solo exhibitions at the L21 (Madrid and Malaga), the ADN (Barcelona) and the Rolando Anselmi (Berlin) galleries. He has participated in group exhibitions in renown Spanish institutes such as the Fundació Antoni Tapies, the Caixaforum or the Casa Incendida.